Menu:
All Beef Hot Dogs: $3
Bratwurst: $4
NO CHARGE FOR TOPPINGS
Our current toppings are: cream cheese, chili, cheese (shredded or nacho), sauerkraut, ketchup, mustard (normal or deli), relish, mayo, horseradish, jalapenos, & onions.
We also offer chips and Pepsi products.
Signature Dogs:
Seattle Dog (#1 selling signature dog)
A Seattle Dog is a bratwurst or all beef hot dog with cream cheese on the bottom of the bun (so the hot dog or brat melts it), and then has onions and mustard on top. It's a hit!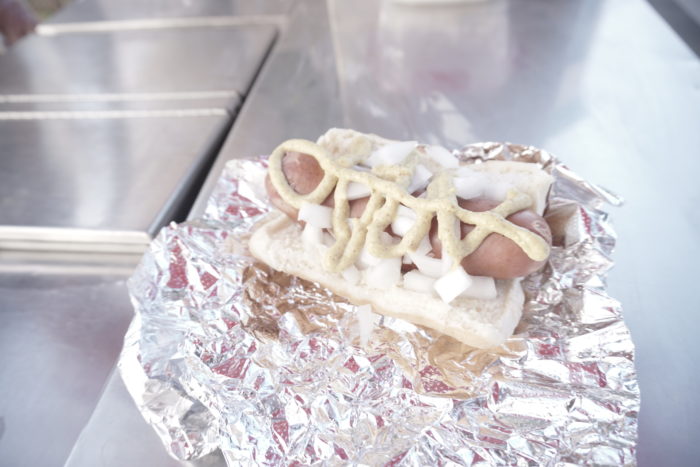 ^^ Above photo: Seattle Dog